证券简称:华泰机械 股票代码:837819



Ethiopia 250TPD oil project made by Huatai Machinery have been put into operation, Prime Minister Abiy says congratulations on that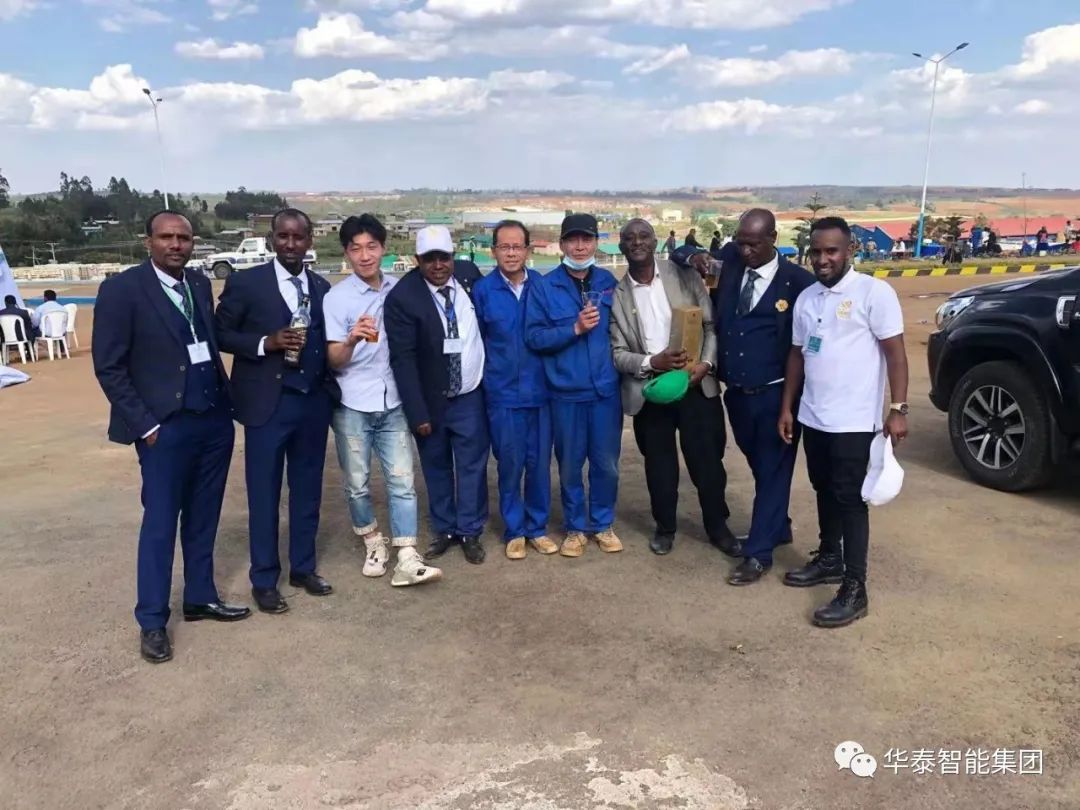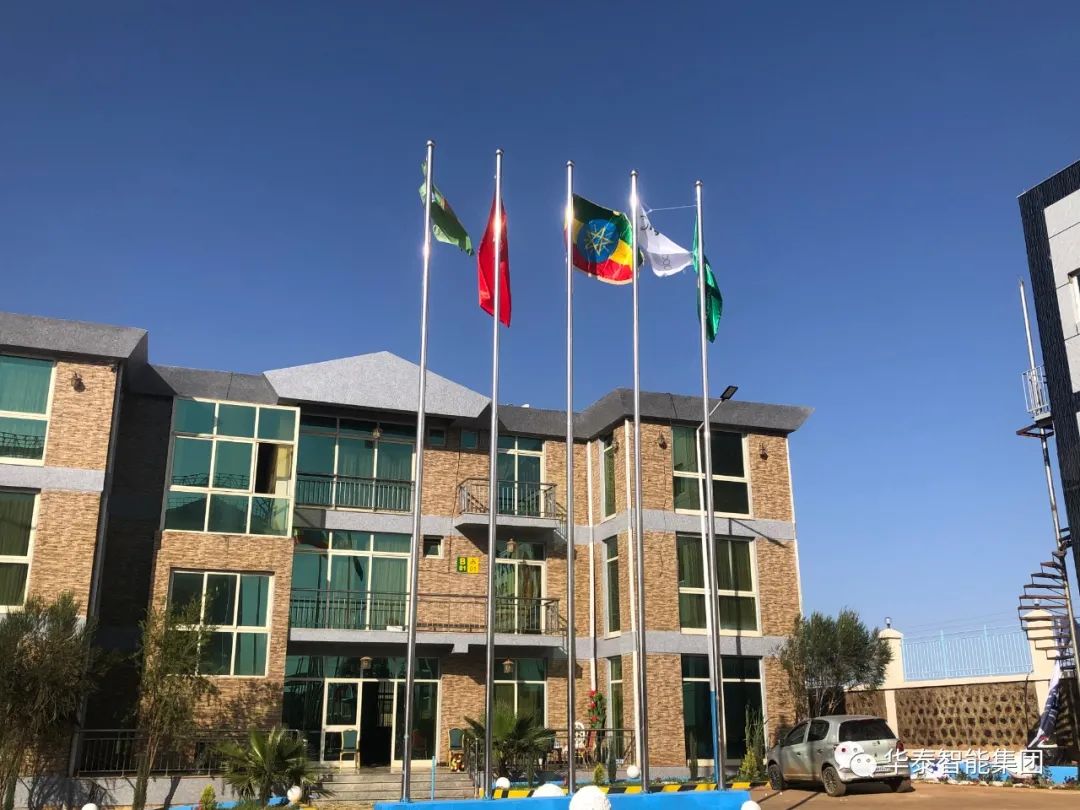 "6月7日,从远在非洲的埃塞俄比亚传来捷报,经过华泰机械专业技术人员的日夜奋战,华泰机械凭借高智能技术装备和先进的工艺技术,完美交付250TPD亚麻籽,大豆,花生,芝麻榨油,200TPD浸出,100TPD精炼,100TPD脱蜡项目。"6月8日,河南省人大代表、中国粮油学会油脂分会副会长、河南华泰粮油机械股份有限公司董事长闫子鹏表示埃塞俄比亚政府总理阿比出席开业剪彩仪式并致辞特别令人振奋。
On June 7, a good news was sent from Ethiopia in Africa, Huatai engineering professionals struggled hard day and night , Huatai Machinery delivered perfectly 250TPD flaxseed, soybean, peanut, sesame oil pressing, 200TPD extraction, 100TPD refining, 100TPD dewaxing project, with its high-intelligence technology equipment and advanced technology. "On June 8, Yan Zipeng, representative of the Henan Provincial People's Congress, vice chairman of the Oil Branch of the Chinese Cereals and Oils Society, and chairman of Henan Huatai Cereals and Oil Machinery Co., Ltd., happily told the reporter of Cereals and Oils Market News that what was particularly exciting was that Ethiopian Prime Minister Abiy attended the opening ceremony and delivered a speech.
埃塞俄比亚政府总理阿比在仪式上感谢中国企业大力支持,称赞该项目是实实在在的民生工程。埃塞俄比亚政府总理阿比在业主沃库的陪同下参观了生产线;埃塞俄比亚政府总理阿比和沃库还一起在办公楼前种下希望的树苗。
At the ceremony, Abiy thanked Chinese companies for their strong support and praised the project as a tangible project for people's livelihood. Abiy visited the production line accompanied by the owner Waku; Together, Abby and Waku planted saplings of hope in front of the office building.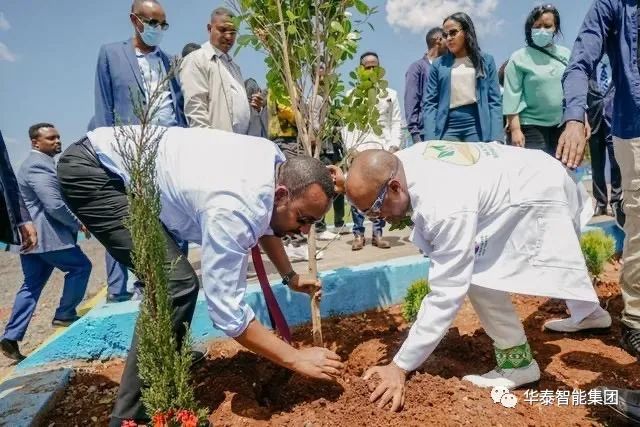 华泰机械此次在埃塞俄比亚德卜勒马克斯建设的工程名称包括250TPD亚麻籽、大豆、花生、芝麻预处理榨油,200TPD负压浸出;100TPD全连续物理精炼(含棕榈油精炼);100TPD脱蜡、分提生产线及辅助设备的交钥匙工程,为埃塞俄比亚**的压榨浸出项目,投资52亿比尔(埃塞俄比亚货币),可以解决1500人就业。
The reporter learned that the project name of Huatai Machinery's construction in Debremax, Ethiopia includes 250TPD linseed, soybean, peanut, sesame pretreatment and oil extraction, 200TPD negative pressure extracting; 100TPD full continuous physical refining (including palm oil refining);The turnkey project of 100TPD dewaxing and separating production line and auxiliary equipment is the largest pressing extracting project in Ethiopia, with an investment of 5.2 billion birr (Ethiopian currency), which can solve the employment problem of 1500 people.
2020年3月,华泰机械在埃塞俄比亚首都亚的斯亚贝巴设立办事处,目前在埃塞俄比亚有18个项目。
In March 2020, Huatai Machinery set up an office in Addis Ababa, the capital of Ethiopia. Currently, Huatai Machinery has 18 projects in Ethiopia.
项目负责人介绍,华泰机械与河南工业大学、武汉轻工大学在油脂工程技术专业方面长期合作。此次项目,公司结合埃塞俄比亚独特高原环境等因素,以先进的工艺装备为产品质量和各项技术指标保驾护航。
According to the the project leader, Huatai machinery employs a senior professor of oil engineering from Henan university of technology as the company's consultant for a long time, and keeps pace with the times in technology. In this project, the company combined with Ethiopia's unique plateau environment and other factors, with advanced technology and equipment for product quality and technical indicators escort.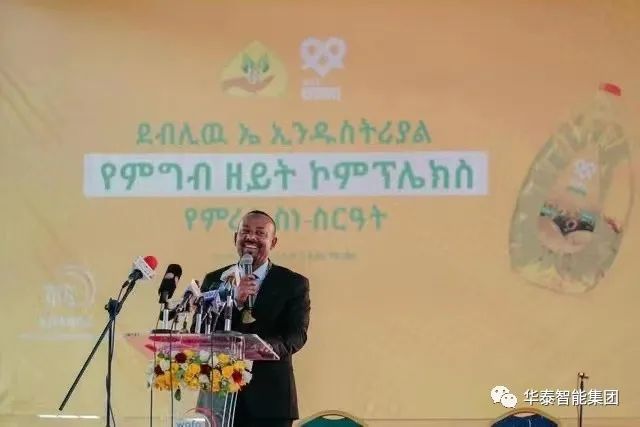 闫子鹏表示,本次非洲埃塞俄比亚油脂项目的完美交付又一次展示了华泰机械的实力。通过项目前期的沟通、立项、考察、落地、测试及后期的各项完善服务,华泰人尽心尽力,为不断实现项目的完美交付而努力。
Yan Zipeng said that the perfect delivery of this African Ethiopian oil project once again demonstrated the strength of Huatai Machinery. Through the communication in the early stage of the project, the establishment of the project, the inspection, the implementation, the test and the various complete services in the later stage, Huatai people do their best to continuously achieve the perfect delivery of the project.
华泰机械在开拓、稳固国内市场的同时,于2010年成立了国际事业部,并在郑州企业总部基地设立了研发中心及电商团队,通过阿里巴巴、FACEBOOK,中国制造及参加国外专业性展会,瞄准、开发东南亚、中亚、非洲、西非、欧洲市场等市场,实现产品网络通向世界的各个角落,并逐渐以良好的信誉与过硬的产品质量赢得了国外用户的信赖,出口至爱沙尼亚、俄罗斯、哈萨克斯坦等近30个国家和地区。
The reporter was informed that while developing and consolidating the domestic market, Huatai Machinery established an international business department in 2010, and set up a research and development center and an e-commerce team in the Zhengzhou corporate headquarters base. Through Alibaba, Facebook, made in China and participating in foreign professional exhibitions, Huatai aim at and develop markets in Southeast Asia, Central Asia, Africa, West Africa and Europe, and realize product network access to all corners of the world. With good reputation and excellent product quality, Huatai has gradually won the trust of foreign users and exported to Estonia, Russia, Russia and other countries Kazakhstan and nearly 30 other countries and regions.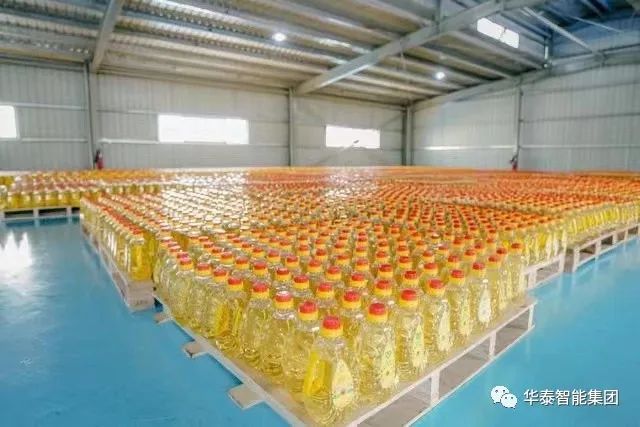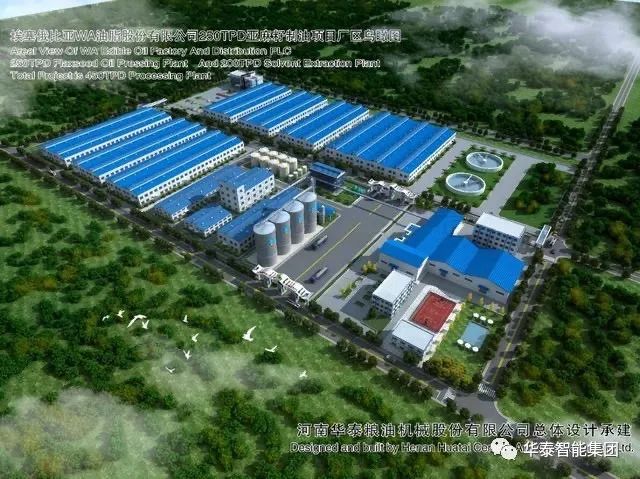 河南华泰智能装备集团旗下的华泰粮油机械股份有限公司位于河南省滑县产业集聚区,占地150亩,总投资3.6亿元,拥有现代化标准厂房及先进的加工设备,是一家集研发、设计、制造、安装为一体的大型粮油机械、环保机械、医疗器械生产制造企业。新三板挂牌上市企业,中国粮油学会优秀会员单位,省级重合同、守信用企业,被河南省委、省政府授予"河南省优秀民营企业",省级企业技术研发中心,国家高新技术企业,工信部授予的***绿色工厂及***专精特新"小巨人"企业。公司拥有自营进出口权,通过ISO9001:2015质量体系认证、OHSAS18001:2007职业健康体系认证、ISO14001:2015环境管理体系认证、ISO50001:2018能源管理体系认证。

Huatai Cereals and Oil Machinery Co., Ltd., a subsidiary of Henan Huatai Intelligent Equipment Group, is located in Huaxian Industrial Cluster Area, Henan Province. It covers an area of 150 mu and has a total investment of 360 million yuan. It has modern standard workshops and advanced processing equipment. A large-scale grain and oil machinery, environmental protection machinery, and medical equipment manufacturing enterprise integrating R&D, design, manufacturing, and installation. A listed company on the New OTC Market, an outstanding member unit of the Chinese Cereals and Oils Association, a provincial-level contract-honoring and trustworthy enterprise, was awarded by the Henan Provincial Party Committee and the provincial government as "Henan Excellent Private Enterprise", a provincial-level enterprise technology research and development center, a national high-tech enterprise, National Green Factory and National Specialty and New "Little Giant" Enterprise awarded by the Ministry of Industry and Information Technology.
The company has its own import and export rights. It has passed ISO9001:2015 quality system certification, OHSAS18001:2007 occupational health system certification, ISO14001:2015 environmental management system certification, and ISO50001:2018 energy management system certification.
河南华泰智能装备集团

华泰粮油机械:www.huatailiangji.com
华泰环境工程:www.hthbmac.com
安久医疗器械:www.anjiuyiliao.com
合作、交流邮箱:hxljc@hxljc.com
联系电话:0372-8112798/8115666
手指长按二维码,收获更多精彩内容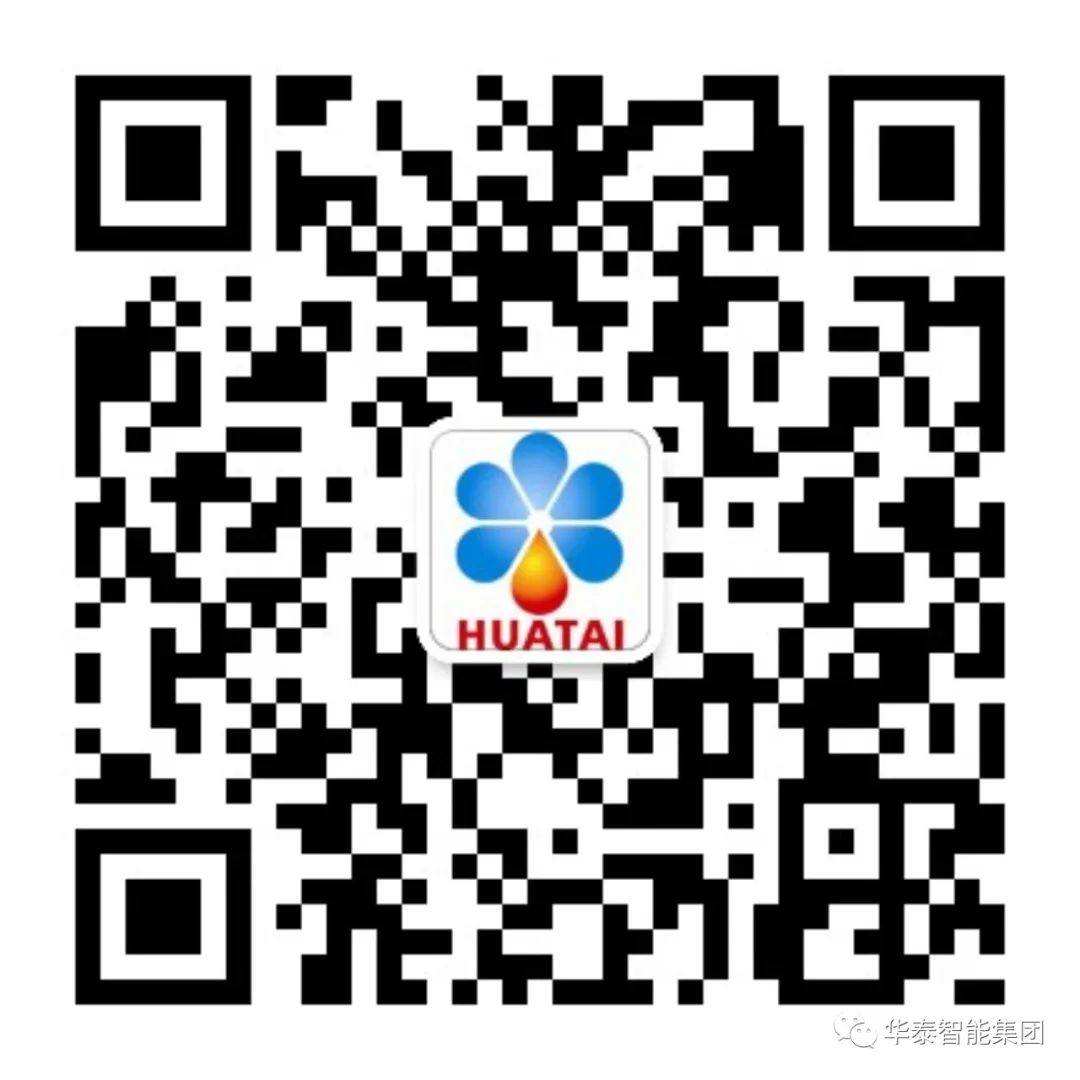 - END -